Book a Professional House Cleaning Service in Rohnert Park or the Surrounding Area in Less Than a Minute.
How it Works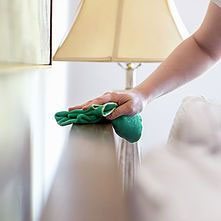 BUDGET
Get a cleaning quote.
Tweak your requirements to
suit your household
budget.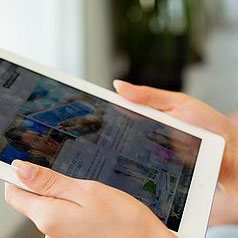 BOOK
Select the date and time you'd like your professional cleaners to show up and transform your home into its gleaming best.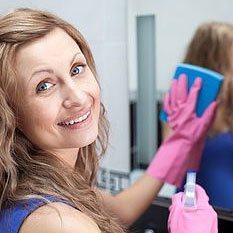 CLEAN
A qualified housekeeper comes over and cleans your place. Our residential service covers Santa Rosa and Sonoma County.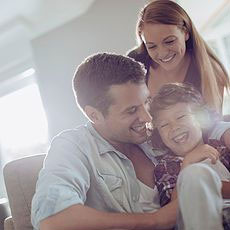 RELAX
Sit back and relax. Enjoy your sparkling clean home! Only a domestic goddess or god lives in a home like this, we won't tell.
"By connecting moms who need relief with moms who need the work, we help families bond and prosper."
Dash of Clean is unique to the house cleaning industry North of the Bay. We are one of the first Referral Agencies in Rohnert Park, and Sonoma County as a whole. We match you with cleaning pros for house cleaning service in Rohnert Park and Petaluma up through Healdsburg and Windsor, and the surrounding areas. We take pride in being different, especially when being different means that you get quality, affordable home cleaning services, and your professional maid gets total job satisfaction!
Finding trusted cleaners for you
We know inviting someone into your home is a big deal. At Dash of Clean Referral Agency, all professional house cleaners are carefully vetted. We'll match the right person to care for your home and we offer replacement matches immediately for any reason.
We guarantee your housekeeper will always be:

Experienced & Professional

Background & Reference Checked

Interviewed In Person

Invited Back By Other Clients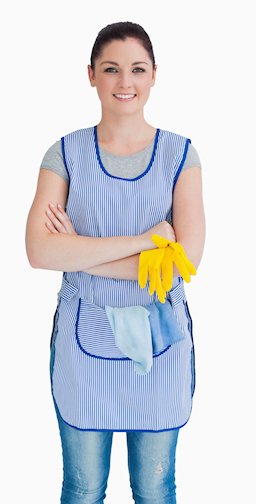 ROHNERT PARK IS HOME OF SONOMA COUNTY'S MOST TRUSTED HOUSE CLEANING REFERRAL AGENCY
Rohnert Park is known as "The Friendly City," and there's no better place we want to base our home office than a place known as friendly. After all, that's the exact quality we seek in both the house cleaners we recruit as well as the clients we want to serve. Since Dash of Clean Referral Agency's grand opening in June 2015 we have held our main office on Commerce Blvd, Rohnert Park and never looked back. Nestled between the touristy wineries of Santa Rosa, CA and the old city feel of Petaluma, CA, the city of Rohnert Park and it's sister city of Cotati are family friendly towns boasting a lot of history since it's founding year 1962 and 1963, respectively. Here, we were able to cultivate a modern day house cleaning agency where clients can simply book a house cleaning service in Rohnert Park directly online in 60 seconds flat, one of the first service to provide such convenience in all of Sonoma County.
Our main office is just minutes away from business conveniences such as the Rohnert Park Chamber of Commerce, where our President once served on the Board of Directors and the Women in Business Committee, and world renowned entertainment venues such as the Greene Music Center located at Sonoma State University, where our President earned a BA in Business Management in 2010. Go Seawolves!
To learn more about our owner, click here. How does a Referral Agency book me a house cleaning service in Rohnert Park, CA? click here.
Being in The Friendly City reminds us of what is most important in life. Aligning our own values with the values of Rohnert Park residents, we aim to deliver a quality of life that matches the lifestyle we all hope to achieve. In working with independent cleaning professionals, we offer the convenience of providing customer service on their behalf and empower cleaners to determine their own work schedule. This enables the professional maids to balance their work with the needs of their families. In working with clients of Rohnert Park, we deliver a long roster of reliable house cleaning service providers who have been screened and vetted. Clients can trust that we will find them the right match to deliver a spotless home so that they too can spend more time with family and friends. It's a difficult balance to foster a harmonious working community but that's exactly what we've been able to achieve here in The Friendly City.
FINDING TRUSTED HOUSE CLEANERS FOR YOUR ROHNERT PARK HOME ALL IN ONE PLACE
It's not easy to find reliable, experienced house cleaning professionals. Once you get a good one, you ought to do what you can to keep them for as long as possible. Inevitably, one day you may need a new house cleaner when your beloved maid moves on, leaving you back at square one. That's where Dash of Clean Referral Agency thrives. Not only will you be matched with a screened and vetted house cleaner… when the time comes to transition to a new cleaner, we make it a seamless experience because all of your cleaning notes for your home and your payment method has already been stored. We will match you with an equally qualified cleaner who is already providing house cleaning services for other Rohnert Park residents. You can meet them for the initial cleaning or you can let them know how to access your home, feeling comfortable that our agency has already done the background screening for all registered cleaners. Here's what you can expect from every maid registered with Dash of Clean Referral Agency:
References Checked (3 professional & 3 personal)
Background Screened
Has 2+ Years Professional Experience
Provides Supplies & Equipment
Frequently Invited Back by Other Clients
You can feel confident in the house cleaning professionals matched to your home. Click here to book your house cleaning service in Rohnert Park, CA or check out pricing.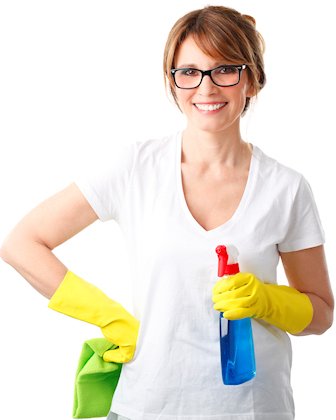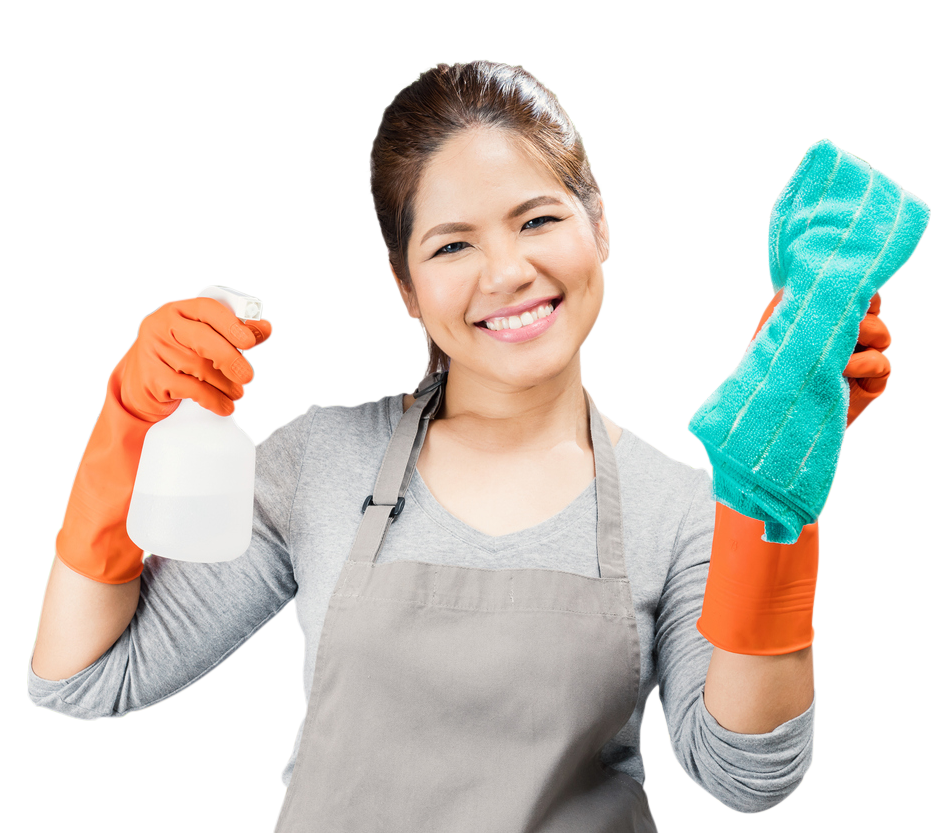 MATCHING ROHNERT PARK RESIDENTS WITH THE BEST MAID SERVICE PROVIDER
With a population of 42,000 residents and growing, Rohnert Park is Sonoma County's third largest city. Each neighborhood in The Friendly City is designed around an elementary school and park. Even with big box businesses moving in, such as the Graton Casino, we've been able to keep family oriented residents here with the balance of local entertainment such as Cal Skate, Rebounderz, and the Friday Night Market (during summer months).
With Santa Rosa's population at 175,000 people, Rohnert Park residents seek service providers who understand a more intimate community. Despite Santa Rosa's size being almost four times as large, most house cleaning professionals registered at our agency reside in Rohnert Park. Coming from this small community themselves, these cleaning professionals tend to provide a very personalized cleaning experience, treating client homes as if it were their own. With the help of Dash of Clean, it only takes 60 seconds to book a house cleaning service in Rohnert Park, CA with a truly qualified and experienced house cleaning pro in the area.
To apply as a cleaning professional and offer your house cleaning service in Rohnert Park, CA click here.
HOUSE CLEANING SERVICE IN ROHNERT PARK, CALIFORNIA
We are so fortunate here in Rohnert Park and Sonoma County as a whole. With no extreme weather and plenty of attractions and entertainment, there is so much to do, to see and to experience outside the home. That's one of the main reasons why Dash of Clean customers identify as to why they rely on a home cleaning service provider. They want to LIVE! Luckily, with an agency design like ours (where cleaners determine their own schedule and workload), the cleaning pros who work with us can LIVE too!
THINGS TO DO IN ROHNERT PARK
Speaking of things to do, to see and to experience, what are some ideas to explore while your home is getting refreshed and cleaned? Often times when traveling we find so many great things to explore in a new town, but that's exactly what we forget to do at home. Did you know that Sonoma County is a world renowned traveling destination? Don't forget to explore these great options in The Friend City of Rohnert Park, CA.
Many of the performers who come to the Green Music Center on the Sonoma State University campus have commented that it is the most beautiful venue where they have performed. With shows year round for both their indoor and outdoor seating areas, you have no excuse to miss these entertainment opportunities every month of the year. For a smaller entertainment venue with local performers, you can find great shows at Spreckels Performance Center. To get outdoors, you can play disc golf at Crane Creek Regional Park, regular golf at Foxtail Golf Club, or miniature golf at Scandia.