Book a Professional House Cleaning Service in Sebastopol in Less Than a Minute.
How it Works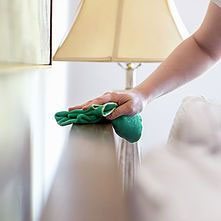 BUDGET
Get a cleaning quote.
Tweak your requirements to
suit your household
budget.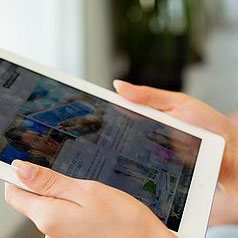 BOOK
Select the date and time you'd like your professional cleaners to show up and transform your home into its gleaming best.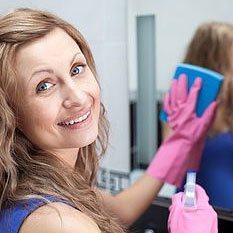 CLEAN
A qualified housekeeper comes over and cleans your place. Our residential service covers Santa Rosa and Sonoma County.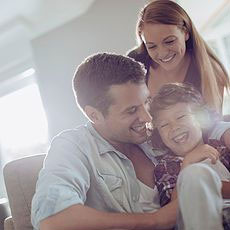 RELAX
Sit back and relax. Enjoy your sparkling clean home! Only a domestic goddess or god lives in a home like this, we won't tell.
"By connecting moms who need relief with moms who need the work, we help families bond and prosper."
Dash of Clean is unique to the house cleaning industry North of the Bay. We are one of the first Referral Agencies in Rohnert Park, and Sonoma County as a whole. We match you with cleaning pros for house cleaning service in Sebastopol and Petaluma, up through Healdsburg and Windsor, and the surrounding areas. We take pride in being different, especially when being different means that you get quality, affordable home cleaning services, and your professional maid gets total job satisfaction!
Finding trusted cleaners for you
We know inviting someone into your home is a big deal. At Dash of Clean Referral Agency, all professional house cleaners are carefully vetted. We'll match the right person to care for your home and we offer replacement matches immediately for any reason.
We guarantee your housekeeper will always be:

Experienced & Professional

Background & Reference Checked

Interviewed In Person

Invited Back By Other Clients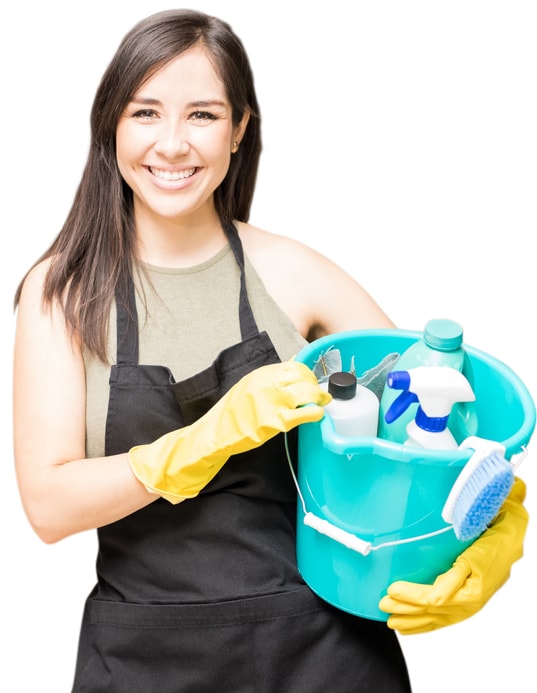 Working with the best referral agency to get your house cleaning service in Sebastopol CA
With a population of less than 10,000, Sebastopol is a small town that the small business folks at Dash of Clean Referral Agency can really relate with. We find parallels to this town in other ways too, besides being small. Dash of Clean is the gateway to living a more fulfilling life, giving clients and cleaners more free time to enjoy their family and friends. Sebastopol is the gateway to the coast, located between Santa Rosa and Bodega Bay, where families go to enjoy sunny coastal weather and exciting fishing adventures. Rock cod, geoduck clams, ghost shrimp and abalone are some exciting sea findings that can be fished from Bodega Bay.
Passing through the apple orchards, you'll realize that Sebastopol is best known for its Gravenstein Apples. Each year, the city hosts the Gravenstein Apple Fair where residents of Sebastopol and surrounding cities in Sonoma County go to enjoy games, food and live music. Families near and far bring the kids for a full day of fun. With our offices located throughout Sonoma County, you'll likely run into one of our independent cleaning professionals and their family out in community celebrations such as this one.
Since Dash of Clean Referral Agency services all of Sonoma County, you'll find that we already have many established clients in Sebastopol. In fact, they're some of our favorite clients.
To learn more about what a referral agency is and how referral agencies offer benefits to both clients and cleaners alike, click here.
Getting matched with the most qualified house cleaning professional for your Sebastopol Home
Sebastopol residents have known to be a quirky bunch. You can read more about that here. They love life and celebrating in the local community. That's why they make the best clients…they see the value in offloading house chores to cleaning professionals while they live life to the fullest. And, they are so kind and appreciative to the cleaning pros who come to their home. By freeing up time, you'll find many Sebastopol residents at the Sunday Farmer's Market or shopping for fresh produce at The Barlow.
When clients work with Dash of Clean Referral Agency, they know that all cleaners who come to their home have gone through our extensive recruiting process to ensure the best professionals. Clients who book a house cleaning service in Sebastopol through our agency can feel confident knowing that all cleaning professionals have these qualifications:
References Checked (3 professional & 3 personal)

Background Screened

Has 2+ Years Professional Experience

Provides Supplies & Equipment

Frequently Invited Back by Other Clients
You can trust in the house cleaning pros matched to your home, knowing they have all passed our tough screening process. Click here to book your house cleaning service in Sebastopol, CA or check out pricing.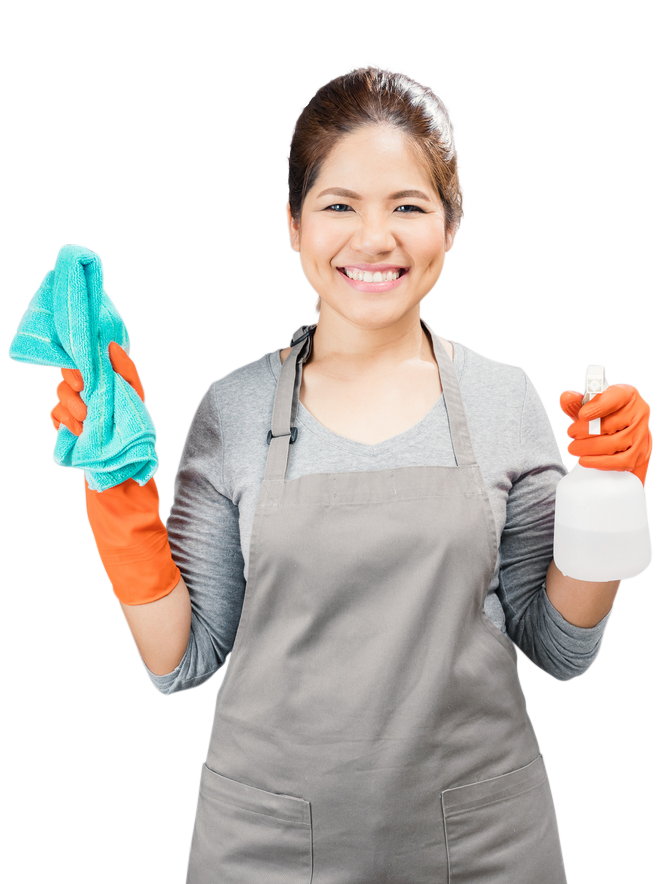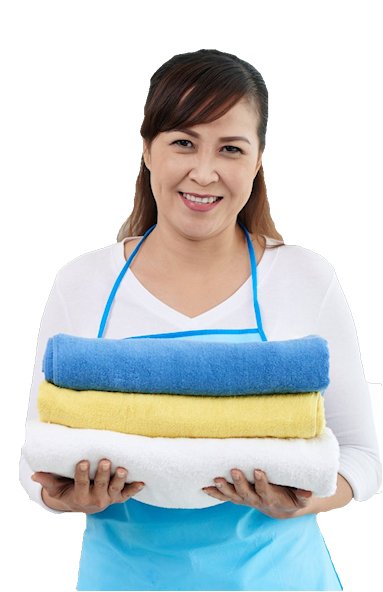 Dash helps you get the best house cleaning service in Sebastopol CA
Sebastopol residents deserve the highest quality of house cleaning. The question is, which cleaning service to work with? Some neighborhoods in Sebastopol are spread out and your neighbor is blocks away. So, it's not as easy to spot their house cleaner to ask for a referral. Many homes in Sebastopol have a lot of history and need a special maid professional to do a proper cleaning. Plus, living in the country can cause more dust and dirt to come into the home, not to mention little criters from time to time.
When we recruit and screen cleaners to partner with Dash of Clean Referral Agency, we make sure the cleaners are qualified to do the job for Sebastopol homes. We ensure they are experienced and comfortable working with new construction as well as with older homes, that they're comfortable with pets and critters in a home, and that they have at least 2 or more years of paid professional housekeeping experience. Sonoma County is not short of house cleaners or maids, but with our Agency you can rest assure that the best has been filtered out and ready to service your home. To book a cleaning online instantly, click here.
To apply as an independent cleaning professional and offer your house cleaning service in Sebastopol, CA click here.
Freeing your time by getting a house cleaning service in Sebastopol
California is a dream destination that we are so lucky to live in. Some folks consider Sebastopol to be ideal in its small town feel, close the the city, perfect cool weather from the coast and sunny days glistening over the rolling hills. We are so fortunate to live in this paradise that it's easy to forget to experience its greatness in our daily routines. From work, to chores, to taking care of the ones we love. One of the fastest and easiest way to enhance your live and enjoy the experience of living in Sonoma County is to get help with the daunting house chores that need to be done from week to week. Skipping a day of cleaning will only lead to a pile up of overdue work.
Free your time by hiring a house cleaner to do an initial deep clean to get your house caught up, and have her come back each week or two to keep the house in good shape. This will not only free up your time, but it will also free up your mind to go enjoy the other more meaningful things to do in the great city of Sebastopol.
Things to do in Sebastopol
Despite being small in size, there are plenty of things to do in Sebastopol. From horseback riding to wine tasting, from pool halls to accentric dining, you won't be disappointed. Trip Advisor makes a few great recommendations. Personally, we love enjoying the restaurants off Highway 12 just before the Highyway 116 intersection. There is such a diverse variety of foods to explore. Some of our favorites has to be Ramen Gaijin and Screamin Mimi's Ice Cream.
There is also a great park area with water features where locals gather for outdoor markets and live music. Sebastopol also has a great selection of thrift stores like Goodwill, Legacy and Pine Grove. You can go to the visitor's center and the Chamber of Commerce to learn more.