Book a House Cleaning Service in Healdsburg online instantly.
How it Works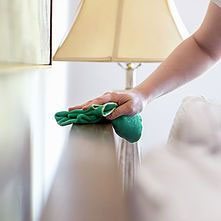 BUDGET
Get a cleaning quote.
Tweak your requirements to
suit your household
budget.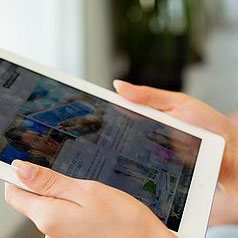 BOOK
Select the date and time you'd like your professional cleaners to show up and transform your home into its gleaming best.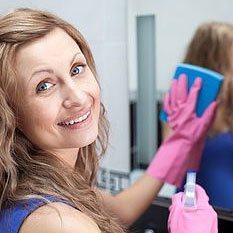 CLEAN
A qualified housekeeper comes over and cleans your place. Our residential service covers Santa Rosa and Sonoma County.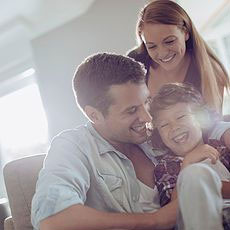 RELAX
Sit back and relax. Enjoy your sparkling clean home! Only a domestic goddess or god lives in a home like this, we won't tell.
"By connecting moms who need relief with moms who need the work, we help families bond and prosper."
Dash of Clean is unique to the house cleaning industry North of the Bay. We are one of the first Referral Agencies in Healdsburg, and Sonoma County as a whole. We match you with cleaning pros for house cleaning service in Healdsburg and Windsor, down through Santa Rosa and Petaluma, and the surrounding areas. We take pride in being different, especially when being different means that you get quality, affordable home cleaning services, and your professional maid gets total job satisfaction!
Finding trusted cleaners for you
We know inviting someone into your Healdsburg home is a big deal. At Dash of Clean Referral Agency, all professional house cleaners are carefully vetted. We'll match the right person to care for your home and we offer replacement matches immediately for any reason.
We guarantee your housekeeper will always be:

Experienced & Professional

Background & Reference Checked

Interviewed In Person

Invited Back By Other Clients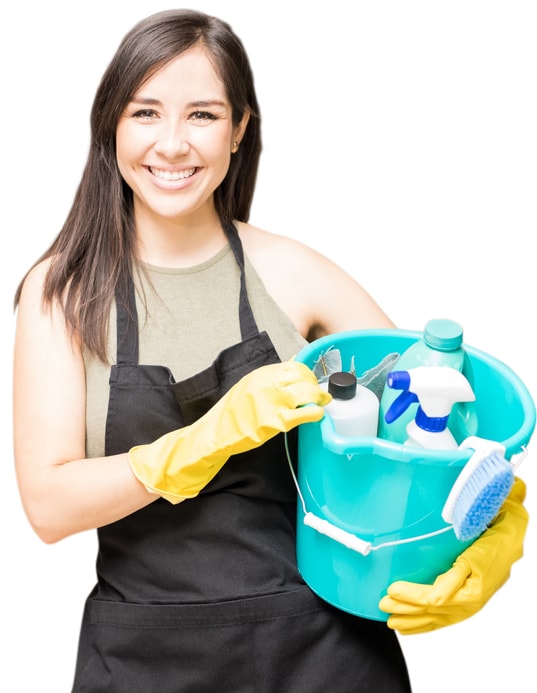 Introducing Healdsburg California's most valued House Cleaning Referral Agency!
Life in one of the most renowned wine producing towns in America can sometimes be a little hectic. It might seem sleepy, but here at Dash of Clean we know exactly how busy it can be. Living in the northern heart of Sonoma County means wet winters and dry summers, and life on the water comes as standard. From Dry Creek to Russian River we breathe Healdsburg – and of course it wasn't long before we set up a local office able to provide the best in house cleaning service in Healdsburg.
Healdsburg is full of busy people! For such a seemingly small settlement it has some big names among the residents. From pro football players to wine entrepreneurs, writers to business moguls – Healdsburg has produced them all… and we have helped connect them to the perfect house cleaners for them.
Our house cleaning service professionals allows even the busiest Healdsburg residents to keep their homes in perfect working order, freeing up their valuable time for the more important things in life – and we could be doing the same for you!
Book a cleaning online instantly or learn more about what a Referral Agency is.
Dash of Clean, Healdsburg – the Professional House Cleaning Matchmaker of choice.
What we Do
We connect high end, professional cleaning operatives with clients in need of a safe, reliable and trustworthy person to clean their home. Finding the right house cleaning service in Healdsburg is tricky, there are all sorts of issues involved in letting a stranger into your home. When you choose to use Dash of Clean, you receive a qualified, vetted, experienced and time-served cleaner that you can easily replace should you find something wrong with their work—or even if the fit just wasn't quite right.
Other options exist, of course. You might advertise independently to find your house keeper, you might also hire from a house cleaning company. In the first instance you will have to perform background checks by yourself and may be left with an unworthy employee. When you choose the latter it is likely that the cleaners sent to your house will differ from day to day, leaving you with no knowledge of who will be in and out of your house.
When you use Dash for your house cleaning service in Healdsburg, California, you receive a premium quality service every time. When you use Dash of Clean, house cleaners have never been so easy to find!
Why Choose Us?
Dash of Clean has offices local to Healdsburg – so we always have your best interests at heart!
We fully vet every cleaner on our roster and complete background checks on your behalf.
We only connect with cleaners who have a minimum of two years on-the-job experience.
As well as security screening, we also interview each cleaner in person.
We offer fair rates for all those involved – cleaners and clients alike.
The most vigorous housekeeping referral agency in Healdsburg!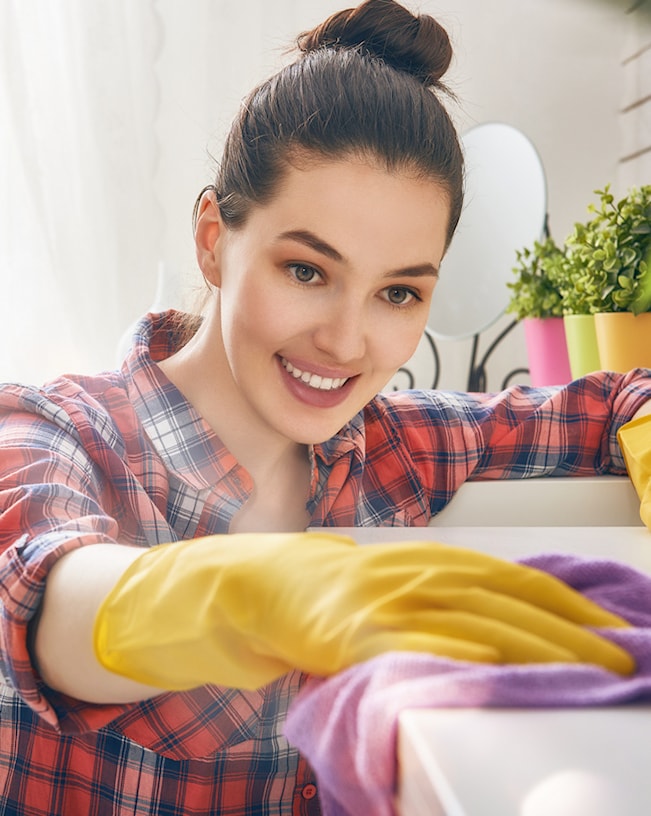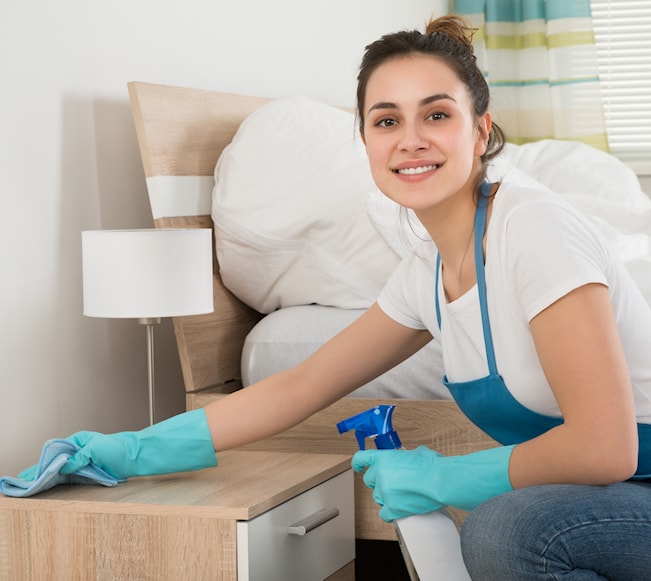 Dash of Clean: Providing the Highest Standards for a Town with High Standards!
Healdsburg is a place frequented by tourists and envied by many a city dweller. Home to both the Seghesio Family Vineyards and the Gracianna Vineyards who each run regular tours and attract wine lovers from around the globe; this is a town with impeccable standards that we want to match. Wine tasting and food and wine tours are all the rage in Healdsburg – but we promise to stay sober while we provide you with the most valuable house cleaning referral service in town!
Asides from the dozen or so other vineyards in town, Healdsburg offers plenty of other touristic opportunities to relax and unwind. Plenty of visitors take a turn at one of the town's many spa and relaxation facilities such as local legends "A Simple Touch". The Taste of Tea in Healdsburg is another wellness treat that attracts visitors. You could be visiting either while using our professional house cleaning service to clean your home!
As well as high standards Healdsburg also has an adventurous spirit! You can enjoy some canoeing and kayaking on a River's Edge Kayaking and Canoeing trip, or visit Up and Away Ballooning to go on the ride of your life! Both Riverfront Regional Park and the Foothill Regional Park are almost on the doorstep and The Ranch at Lake Sonoma provides excellent horse riding experiences for young and old alike.
The residents are a worthy bunch, and the Healdsburg Veteran's Memorial Beach stands testament to that. Yes: Healdsburg has contributed much more to the world than just wine and high spirits, and it even has a few spots to soak up the sun! The people of Healdsburg contribute to the Arts through the Raven Performing Arts Theater, soak up culture at places like the Healdsburg Museum and Historical Society.
In short, this is a town with some fairly high standards… and we want to provide the best house cleaning service in Healdsburg so that we live up to expectations. In a town with so much happening in spite of its somewhat sleepy demeanor we hope to make waves – and to become the cleaning service of choice!
Searching for a House Cleaning Service in Healdsburg? Dash of Clean could be just the solution you need!
We offer a premium quality service that will be on time, every time – no matter how hectic your schedule. If you do not like your first choice in house cleaners we can connect you with a new one with only 48 hours of notice. We aim to provide a sleek and professional service that leaves your home spotless and negates the dangers of hiring housekeeping for yourself. Using our combination of properly screened and vetted cleaners, business savvy and in-depth knowledge of the local house cleaning industry, we want to revolutionize the way we go about hiring those we invite into our homes.
If you are searching for a house cleaning service in Healdsburg then look no further – we will get the job done with the minimum of fuss and leave you with a glistening home and that all important few moments of free time!
For house cleaning in Healdsburg make it Dash of Clean, the local service with the cleaning pros you can count on.