Book a Professional House Cleaning Service in Petaluma in 60 Seconds
How it Works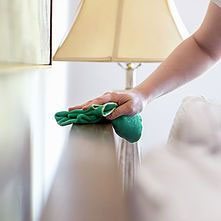 BUDGET
Get a cleaning quote.
Tweak your requirements to
suit your household
budget.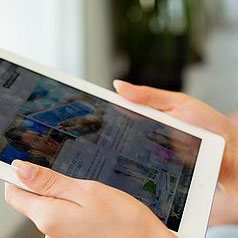 BOOK
Select the date and time you'd like your professional cleaners to show up and transform your home into its gleaming best.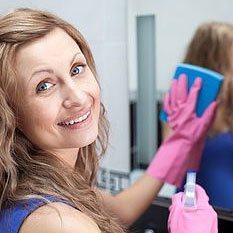 CLEAN
A qualified housekeeper comes over and cleans your place. Our residential service covers Santa Rosa and Sonoma County.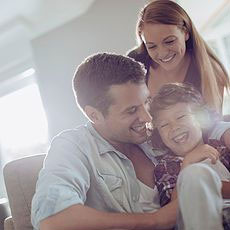 RELAX
Sit back and relax. Enjoy your sparkling clean home! Only a domestic goddess or god lives in a home like this, we won't tell.
"By connecting moms who need relief with moms who need the work, we help families bond and prosper."
Dash of Clean is unique to the house cleaning industry North of the Bay. We are one of the first Referral Agencies in Petaluma, and throughout Sonoma County. We match you with cleaning pros for house cleaning service in Petaluma and Rohnert Park, up through Healdsburg and Windsor, and the surrounding areas. We take pride in being different, especially when being different means that you get quality, affordable home cleaning services, and your professional maid gets total job satisfaction!
Finding trusted cleaners for you
We know inviting someone into your Petaluma home is a big deal. At Dash of Clean Referral Agency, all professional house cleaners are carefully vetted. We'll match the right person to care for your home and we offer replacement matches immediately for any reason.
We guarantee your housekeeper will always be:

Experienced & Professional

Background & Reference Checked

Interviewed In Person

Invited Back By Other Clients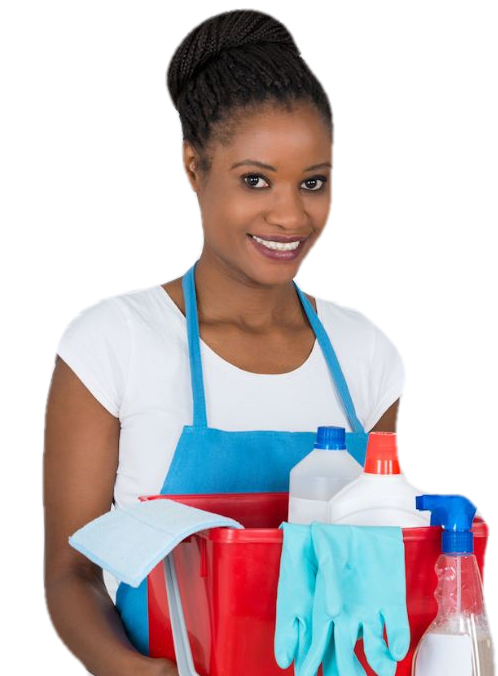 The most trustworthy House Cleaning Service in Petaluma, California!
Settled in the picturesque North Bay area, Petaluma is a city that sparkles in the heart of Sonoma County. We longed to bring our Dash of Clean house cleaning service to Petaluma and try to embody the joyful soul of the city – and now we are pleased to announce that you can book a cleaning via Dash of Clean throughout the Petaluma area and get the best of house cleaning services delivered straight to your front door… or living room, as the case may be!
Petaluma is home to some wonderful landmarks and some impressive history, and we are so proud to consider ourselves a new addition to the rich and illustrious businesses we have found there. We want to bring world class house cleaning services to Petaluma and help each of its residents on their journey towards creating a healthy, happy home – and we do it by matching you with one cleaner at a time!
Book a cleaning instantly here. Or, if you'd like to learn more about how referral agencies work, click here.
A Dash of Clean: a Trustworthy House Cleaning Service in Petaluma!
If you want to add a dash of clean to your home then we provide an effective and expedient service that connects you with our highly experienced and security screened network of time-served cleaning professionals. If you are struggling to find a maid then we can not only set you up with one – but they will be local, well versed in the ways of housekeeping, will be honest, trustworthy and hardworking – and the whole process can be completed online! To get a full view of services offered you can visit us by following this link.
Why Choose Dash of Clean?
Aside from our professional and high quality service there are a few other perks that come from choosing a Dash of Clean as your house cleaning service in Petaluma:
We only have cleaners with a minimum of two years on-the-job experience
All cleaning professionals are security vetted
All maids have been interviewed in person to ensure their reliability
We provide a connection that you can choose to change at any time
The fastest way to hire a housekeeper on the spot without having to scrawl through references and credentials
We operate a house cleaning agency local to Petaluma
You can pick and choose a schedule and a cleaner that suits your needs
You will never have to worry about how to replace a maid again!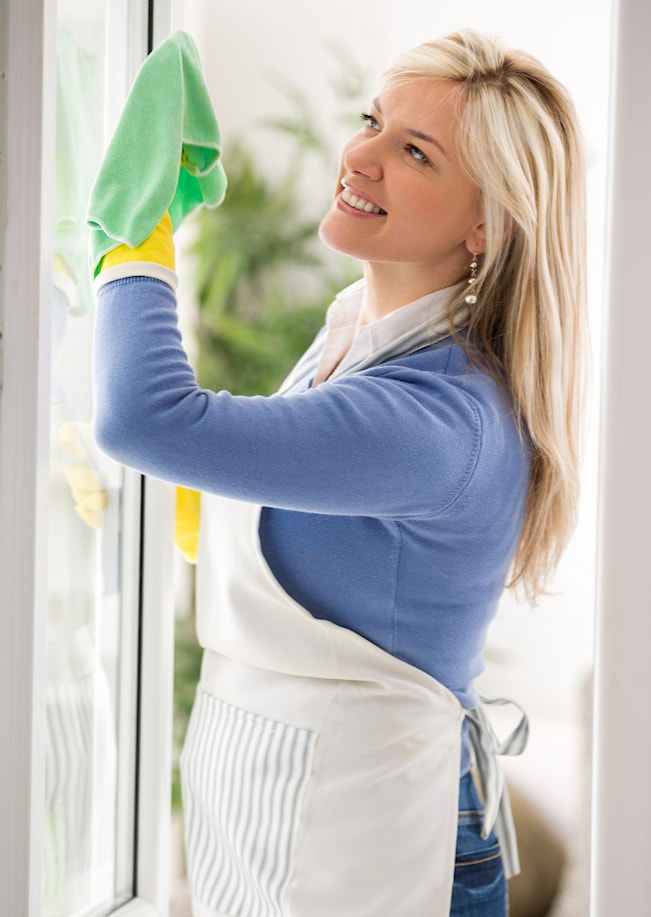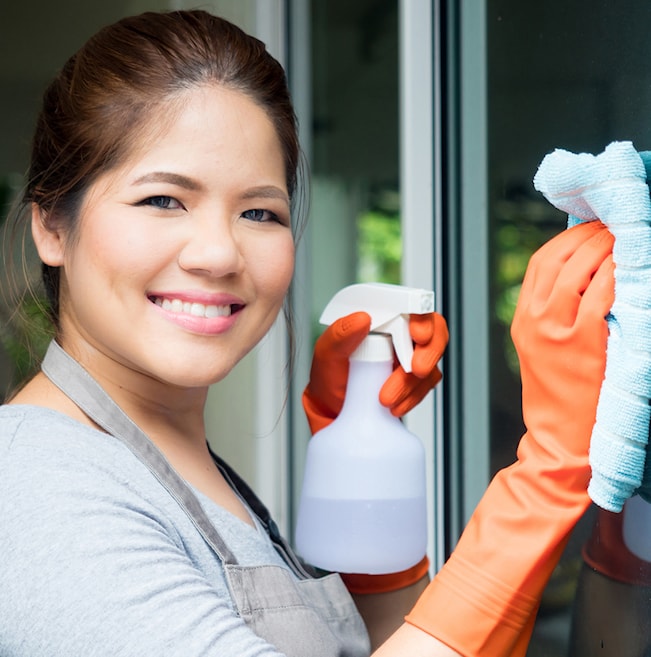 The Struggle with Finding Good House Cleaners in Petaluma
The struggle to find a good cleaner is real! Ultimately the best way to find the best in help is to follow the word of your friends and neighbors – but you can't go stealing the best staff away without causing ripples in your social circles. Instead, you could always advertise to find a maid for yourself – but this eats away at your time and you are never guaranteed that the employee will be trustworthy – not like you could be when you use Dash of Clean; the most thoroughly vetted house cleaning matchmaking service in all of Petaluma!
You might also choose to use a house cleaning company to complete your chores but there are downsides to this, too. When you use a company you open yourself up to getting a different cleaner every time. Not only that but you enter into a contract – something we have long since found it easier to work without. When you cancel our service we need only 48 hours notice so you are never wasting money when you choose us!
Petaluma – the Soul of Sonoma
Petaluma is a fabulous city with some pretty fantastic attractions. Tourists flock here to see the Rancho Petaluma Adobe; a historic park that features a glimpse into life in the 1830's. The whole city is also dominated by Sonoma Mountain, where trails and reserves work their way up into the sky and give this city some of its soul.
While the Abode is famed for being so well preserved, the Petaluma Historical Library and Museum provides the ultimate knowledge base to learn about the city's rich history. You can also take in the sights at the Petaluma Art Gallery if paintings are more to your liking. Petaluma Downtown also offers some great facilities for eating, drinking, shopping and making merry… you should definitely check it out if you haven't already!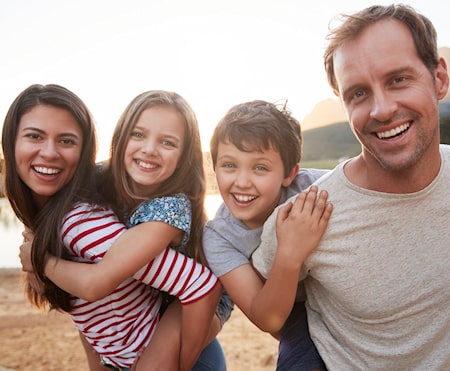 If the great outdoors is what you love then Petaluma offers some brilliant outdoor treats too. Helen Putnam Regional Park offers some spectacular views of the city while Shollenberger Park is a perfect place for bird watching. The Martin French Cheese Company is a fun alternative day out and the Petaluma Creamery lets you take home some of the delicious goodies. Of course – you can live the good life listing to music and tasting ales at the Lagunitas Brewing Company too – and we are so glad we only clean houses and we don't need to clean up after their parties!
Petaluma has a rich cinematic history too, and many of its streets have found their way on to film. Every May the city holds a festival to celebrate its role in American Graffiti by hosting an event called 'cruisin' the Boulevard'. The Adobe Road Winery adds a touch of elegance to any occasion and has some fun tours and the Petaluma Seed Bank helps you visit in style. Of course – no visit to this fine city would be complete without a peek inside butchers to all the finest local restaurants – Thistle Meats.
With Green String Farm making the whole place lively we love it here in Petaluma, and we can't wait to get started making your life easier. Dash of Clean are so proud to be able to work with the local residents to provide a trustworthy, hard working and professional house cleaning service in Petaluma – and we want you to be part of it! Phone us today and book your first session with one of our qualified maids, you might be surprised at the difference it can make for your home, your family and your free time!